Shared Governance
Shared Governance is underpinned by exhaustive research that links staff decision-making with improved nurse retention and nurse-reported quality and safety of patient care. Shared governance is the cornerstone of the transformational leadership strategy described in the Magnet® Recognition programme.
Shared governance is a key element of the transformational journey that leads to Magnet Recognition and of the Oxford Model for Exemplary Nursing & Midwifery Practice. An increasing number of NHS trusts are implementing shared governance to help promote optimal patient and nurse outcomes.
The Shared Governance Game is an educational resource for all healthcare teams, and students, to develop their understanding of shared governance and how it works in practice. The game encourages players to discuss and answer a series of questions, allowing them to acquire new knowledge, share experiences and learn from each other.

"The game enables the development of knowledge about shared governance in a less formal and didactic manner than traditional teaching. There are plenty of questions and this means that the facilitator can choose those most appropriate to their group. So far, it has been used effectively in UK, the Middle East and Scandinavia but could be used anywhere with students or staff at any level."
Professor Dickon Weir-Hughes, Magnet Program Director.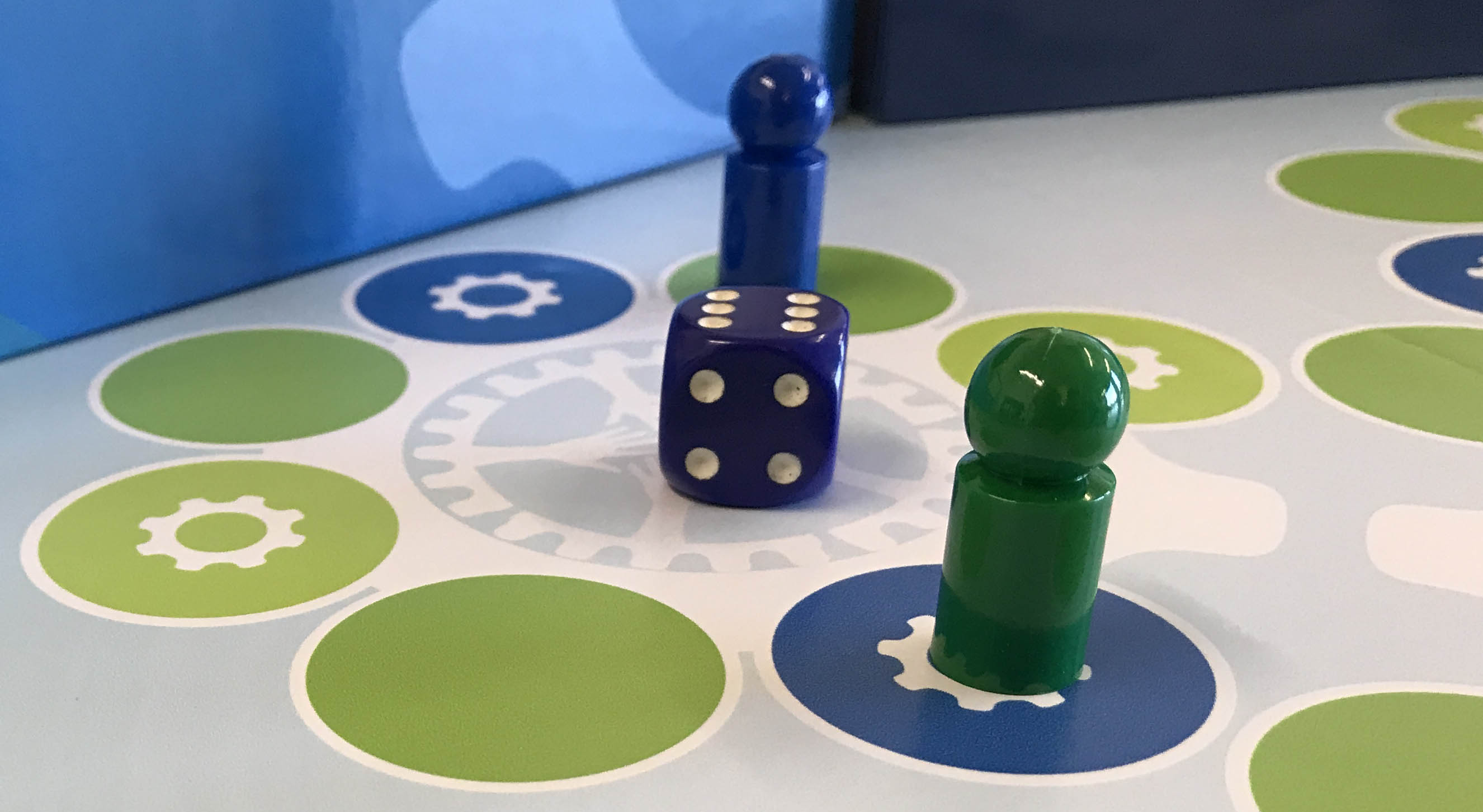 The Shared Governance Game is a competitive board game for 2 teams. It works best with between 4-12 players divided into 2 equal teams. However, games can be played with just 2 people. Games last for between 30 and 60 minutes but the question cards can also be used as an ad hoc quiz if time is limited. A trained facilitator is not required making the game a very flexible and cost-effective workplace learning tool for groups of staff.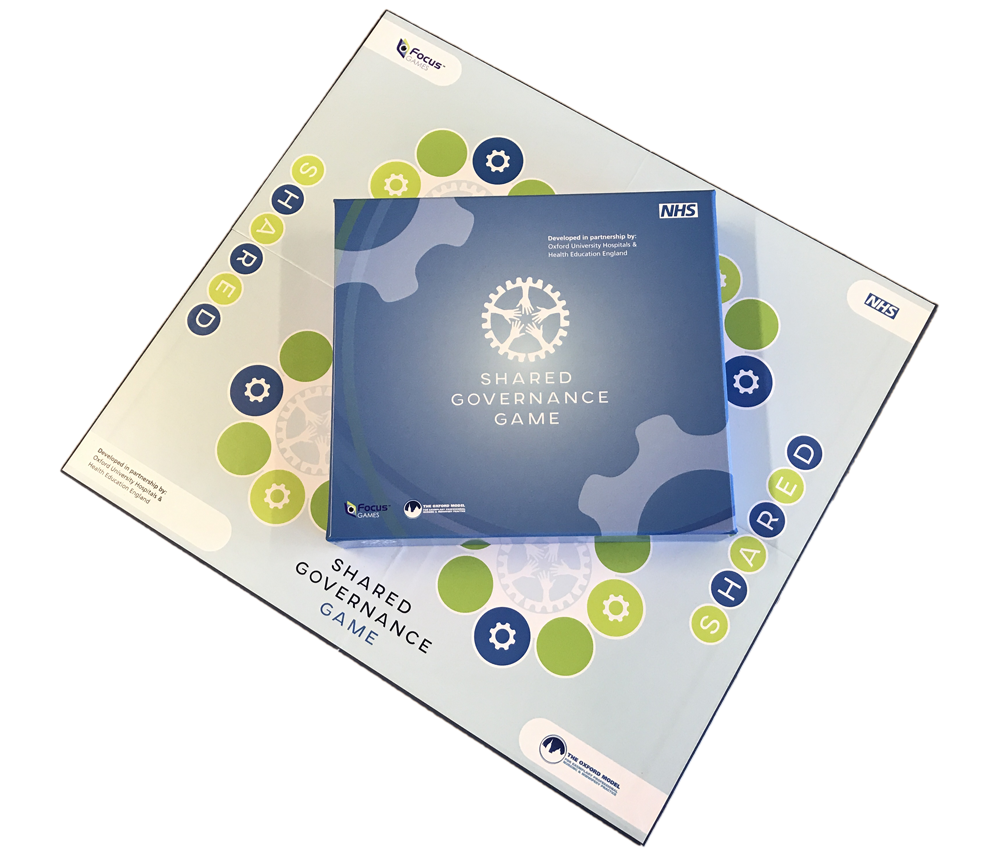 Who should play the game?
Ideal for organisations and teams that are implementing, or about to implement, shared governance or for anyone wanting to learn more about shared governance. Ideal for students to give an insight into shared governance.
Price of single game:
£60.00 EXC Vat
2 - 12 players
30-60 minutes of play
No facilitator required